Prof. Dr. Ulrich Anders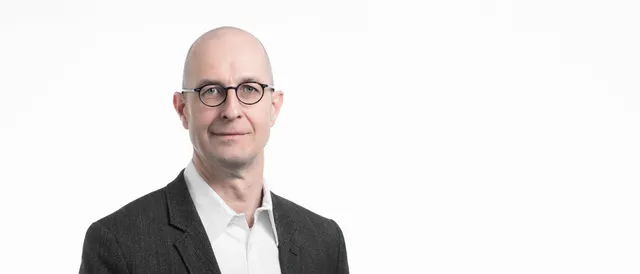 The name is Ulrich Anders. I am a Professor of Strategic Management at the CBS International Business School in Cologne, Germany. If you want to find out more about me, please visit my website: https://ulrich-anders.eu
Maybe, you had already a chance to try out the Visual Business Planner. I really hope that you have found it useful. I have programmed the Visual Business Planner with the following objectives:
When you have a first idea for a product or project you need to see rather fast if it can work financially and if it ever can turn into an innovation.

From my experience I can tell that many founders or entrepreneurs find it really difficult to produce a proper business plan. The reason is, that it is really not that easy, especially if the business plan is supposed to be intertwined with a customer and marketing plan. But now, Visual Business Planner provides some help.

I have seen many startup pitches. But much less frequent I have seen a business plan that followed directly after the presented idea. I believe that ideas presented without a sober business plan will very unlikely stand a chance. I assume the reasons for not showing plans are: (a) they are too difficult to produce, (b) they are not easy to understand, (c) they do not look pretty. All this is going to change with the Visual Business Planner.

A business plan is based on many assumptions and typically reality never develops according to plan. The Visual Business Planner helps you to tell the story what your plan is to monetize your idea. Investors or other interested parties can now much easier follow your story — and challenge your assumptions. You can also evaluate and demonstrate what effects individual parameter changes have on the final result and show this interactively. You can use this functionality to build worst, average and best case scenarios.

Why not use Excel? Excel is great in my opinion and I really like it. But a ready made solution like the Visual Business Planner may serve the purpose in 80-90% of the use cases. It takes days or even weeks to produce a proper business plan that has all the interdependencies of the Visual Business Planner. Trust me, I have tried this before. If the Visual Business Planner does not serve your needs, you can still go back to using Excel.

Finally, there are some alternative business plan solutions out there. Some, if not most suffer from the principal drawback, that they are trying to plan individual positions from the Balance Sheet or from the Income Statement. However, this approach is flawed in my opinion. Financial reporting and its structure is the result at the end, not the starting point of a business. The starting point of all business ideas or projects are the product and the customers. The numbers then need to develop from there — and this is exactly what the Visual Business Planner does.
After years of development and testing in the alpha and beta-phase the Visual Business Planner is now in status rc — release candidate. This means, I have great confidence that the Visual Business Planner is making its calculations correctly given the simplifying assumptions it is making. But still, use it with some caution and rather double-check the results, e.g. by help of the Download function. If you find errors, if you have difficulties using the Visual Business Planner, or if you have suggestions how to improve it, please open an issue on GitHub.
If you find the Visual Business Planner useful you may want to write me an email. Should you use a screenshot of the Visual Business Planner in your pitch deck you may also want to share it with me in PDF-format, but of course that's not a pre-requisite. I am always interested to see how the Visual Business Planner is applied in practice. Thanks a lot.
Have fun with the Visual Business Planner and great success with your business idea.
Thanks
For their valuable contributions, suggestions and support I like to extend special thanks to:
my son Jasper, my daughter Lilli, my wife Vera and my brother Stephan;

my colleagues at CBS International Business School, especially Prof. Dr. Lisa Fröhlich, Prof. Dr. Christoph Willers, Prof. Dr. Mike Schallehn, Prof. Dr. Alessandro Monti, Prof. Dr. Anja Karlshaus, Prof. Dr. Julia Maintz, Prof. Dr. Oliver Austermann, Prof. Dr. Nils Finger, Prof. Dr. Jörg Dederichs;

my colleagues at the University Startup founders network Cologne (Gateway Gründungsnetz, especially Prof. Dr. Klaus Becker, Prof. Dr. Rainer Minz, Prof. Dr. Sebastian Uhrich;

the advisors for startup founders at the Cologne universities: Dr. Stephanie Grubenbecher, Dr. Marita Mehlstäubl, Judith Neuhoff, Alina Ley;

many of my students, especially Annika Lehmann, Victoria Hoppe, Tansu Osman, Marie Lammerkamp, Caroline Kampmann, Michelle Hock, Moritz Ziegler, Lukas Kulemeier.