v2.0.0 is out
11 Sep 2023 · v1.0.0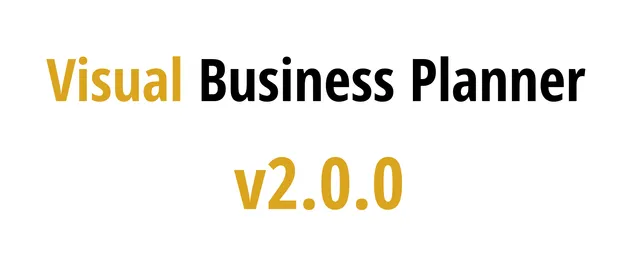 The Visual Business Planner is one of the easiest and fastest tools for producing business plans on the markets. Now it has been further improved.
What is new?
New Parameters and Improvements
Visual Business Planner now additionally offers to:
change product prices over time
change product unit costs over time
allow for several purchases per month
plan inventory fix and unit costs
add asset fix costs, e.g. for maintenance over useful lifetime
better handling of taxes, in case of losses
better handling of account receivable and payable
User Interface
Visual Business Planner has received some updates for better user handling, which leads to:
faster refresh
better handling of parameter updates
more condensed tooltip when hovering over graphs
additional drawer (open right or left with ▶︎ or ◀︎) to review all time series data
individually reset data per graph
better structure in download data
undefined ratios will be shown as '−'
Additional Ratios
Remember, that in the ADVANCED mode you can access Ratios & Analysis with the ▼︎. Due to popular demand the following ratio was added:
EBITDA
Internal Revenue
Growth Internal Revenue
Docs
All documentations and explanations were reviewed and updated.
Score
Visual Business Planner not only helps to produce business plans but also to score your business model. The Business Model Score was:
Infrastructure changes
You won't directly notice, but a lot has changed in the underlying code and infrastructure to make it even more bullet prove. This includes
a reduced amount of used libraries
all used libraries were updated
a refactoring and streamlining of the code